Get Healthier, Clearer Skin with Skin Treatments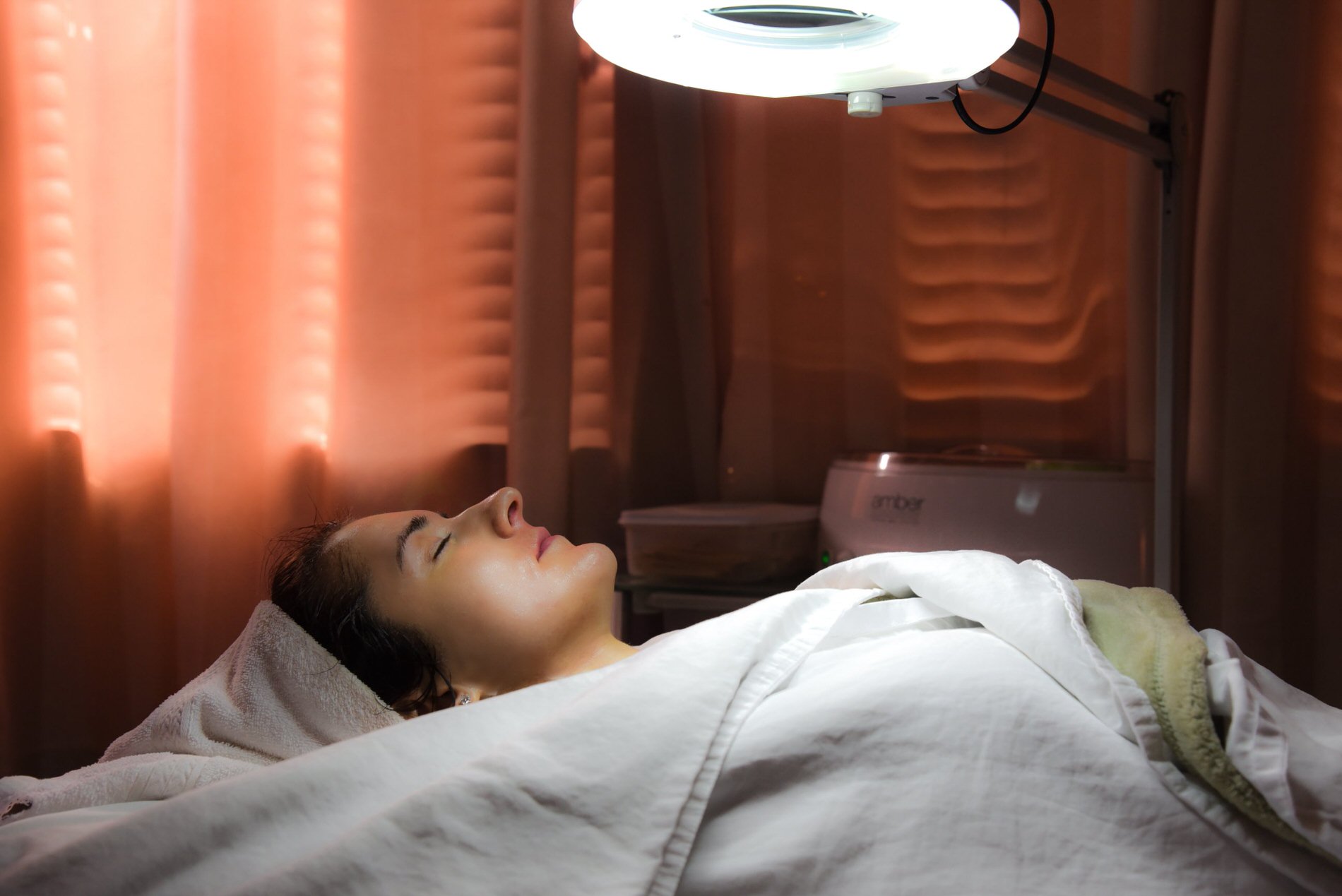 Your skin is one of the first things people notice about you. People spend a lot of time and effort on their appearance and trying to improve the look, feel, and health of their skin. Christine Face and Body understands how important quality skin care is and offers a variety of skin treatments at our Mercer Island Salon. We work with you to determine your skin care goals and decide which treatment is right for you.
Skin Treatments Pricing
Skin Treatments™
Price:
Comfort Zone: 75 Minutes
Comfort Zone's "Italian crafted Luxury Facial " is an optimal facial treatment for skin illumination and lift. Experience sustainable skincare that is transformative and engages the ritual of wellness! This facial includes up lifting aromas, soothing and rich cleansing, delicate or double peel boosting, detoxification, and infused serum massage. You can choose from a double mask or mini sculpting to invigorate your most radiant self!
$180
Pro Power Peel Deluxe
This is a 60 minute facial with Double Cleanse, application of customized peel, Touch Therapy for neck and shoulders, calming mask and Post Care Skin Kit.
$175
Age Smart Facial
This multi-action treatment uses the exfoliating power and benefits of Dermalogica's AgeSmart products to deliver vitamin-rich nutrients and antioxidants into the skin. Giving your skin a revitalizing power boost, this treatment is designed to help firm, tone, smooth, regenerate and energize while controlling the triggers that lead to aging. The result is healthy, radiant looking skin.
$170
LeGrand Classique
This custom classic European style treatment is both individualized and relaxing as well as gentle enough for all skin types. Includes skin analysis, deep cleansing, exfoliation, personalized masque, moisturizer and plenty of massage.
$160
Deep Pore Cleanse
A deep-cleansing treatment targeted for congested or acne prone skin. The added power of Lactic Acid and enzymes improve skin smoothness addressing blemishes and breakouts. Treatment includes extractions and hi-frequency making it a remarkable treatment for congested skin.
$150
Skin Calming Facial
This treatment is recommended for red, irritated and sensitized skin. Cool soothing ingredients containing UltraCalming complex are applied to the skin to decrease redness, heat and irritation. Perfect for individuals with rosacea, sensitive, irritated or reactive skin. Includes an UltraCalming skin care analysis
$150
MicroCurrent Toning Facial


Enjoy a healthier, more youthful appearance with the ultimate in skin care technology: microcurrent. With this treatment, the signs of aging are greatly reduced while skin tone and elasticity are dramatically improved. These relaxing, beneficial applications may be enjoyed as a one time, comprehensive facial or in a series to reach your optimal goals. Consultation recommended.

$150
Pro Power Peel Express
Professional Peel using Dermalogica Pro Power peel
$150
Teen Skin Treatment
Designed for the teen with mild-moderate acne, this treatment is quick and effective. Includes cleansing, exfoliation, mask, extractions (if needed), hi-frequency and moisturizer.
$125
The CFB Facial
A quick, effective facial, targeted for those on the go. Skin is cleansed, exfoliated and nourished with a custom applied mask. This "mini" treatment is a great place to start
$120
Back Treatment with Enzyme
Deep cleansing back treatment for the removal of blackheads
$150
MicroZone Treatment
Microzone treatments are the 25 minutes skin fix that gets you in, gets skin repaired and gets you out the door in less time than you take for a lunch break. There is no need to even change out of your clothes. Focuses on one "zone" of your face.
$65
Facial Sculpting Series
This is promoted as a series of 10 to produces not only Skin Firmness but Muscle Tone and Lifting. Technical series is 2 times a week for 2 weeks ( 4 sessions ). I time a week for 6 weeks – Series completes in 8 weeks ( 3 Months ). Per session treatment includes massage or Advanced Exfoliation. Price is per session. Series of 10 is $1,600.00/ or pre- paid.
$180
Nano – Fusion Intensive Treatment
New state of the art professional pen creates Stamping of highly active professional strength serums to elevate the radiant glow of Skin. Reduction of Acne and Hyperpigmentation. Restoration of Aging Skin. Wrinkle Reduction. Illumination and Hydration. This includes Nano Needing with a 30% Enzyme and Hydroxy Acid Peel. Soothing Masque and Neck and Shoulder Massage. Each 75 min. pre paid – 10% OFF.
$250
Pro Power Peel: Chemical Exfoliation and Revitalization
This is the strongest peel available on offer. It must be carefully integrated and managed with all services , home care, activities, and vacations. This can be a stand alone service for 60 Minutes with the integration of LED and Vitamin Therapy for Anti- Oxidant Supplementation. Not suggested as a first time treatment. Typically offered in a Series of 3-6 for high impact Results 2-4 weeks apart depending on integrative service package. One Signature Treatment 60 minutes. Series of 3 10% off. Series of 6 15 % off .
$180
Pamper Yourself:
Book an Appointment Today
Treat yourself to rejuvenating skincare, waxing, and more that is customized to your individual needs and preferences by booking an appointment at Christine Face and Body today!